There is no need to be bored while on vacation in Roatán. In fact, there are plenty of things to do here on the island that will keep you busy and entertained! Whether you are looking for a bit of adventure or some relaxation time, Roatán has something for everyone. With Charlie Roatan Tours, you can explore the island's many beaches, dive sites, and rainforests. For those looking for some relaxation time, there are plenty of spas and resorts that offer massages and other treatments.
Don't wait. Reserve your tour now with us!
Why Should I Visit Roatán?
Roatán is a beautiful island in the Caribbean Sea known for its stunning beaches, coral reefs, and friendly people. If you're looking for things to do in Roatán, here's a list of activities that will keep you busy during your stay:
Take a scenic hike through the lush jungle terrain.
Visit one of the many beaches for some sun and relaxation.
Explore the island by horseback or ATV.
Dive or snorkel in the crystal clear waters to see the amazing marine life.
Take a cooking class.
Explore the amazing Mangrove Forest.
Sloth and Monkey Hangout.
Learn about Roatán's history at the Museum of Island History.
No matter what you are looking for, you will find it here in Roatán!
So, what are you waiting for? Start planning your trip today!
Create Your Tour and Excursion
Can't decide if you want to hold sloths or ride a horse? No problem! With Charlie Roatan Tours, you create your own tour or excursion. We can design a customized tour according to your interests, time frame, and budget. Choose from our many activity options like ziplining, scuba diving, parasailing, kayaking, and more! If you are looking for things to do in Roatán, look no further! Charlie Roatan Tours has endless options. Contact us today or send us a message on Facebook!
We can't wait to show you our beautiful island.
Unforgettable Things to Do in Roatán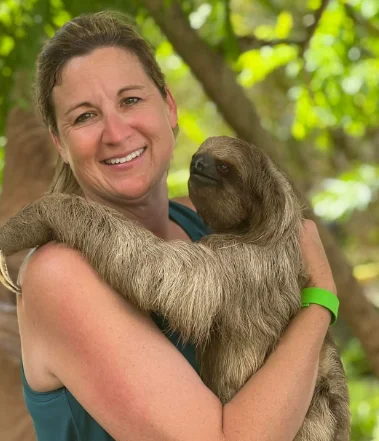 Planning a trip can be overwhelming and time-consuming. Let us help you take the guesswork out of things to do. Roatán has everything you need to experience on vacation. Breathtaking views, family-friendly activities, and the island vibes make the perfect trip.
Try one of these tours and excursions on your next visit:
Little French Key
Enjoy paradise with our all-inclusive tour package, a private, secure island providing fun and adventurous water activities for the entire family in a safe and carefree setting.
ATV Tour
Adventure through the tropical island of Roatán, interact with wildlife up close and personal and enjoy native Garifuna dance and food with our ATV tours. These tours are about 2-3 hours and ride through our beautiful island's west side. Our guide will stop for family photos and visit the chocolate & rum cake factory! Don't miss the thrill of Roatán.
Roatán Island Horseback Riding
One of the best things to do in Roatán is going horseback riding! With our horseback riding, you can explore the island like never before. Ride through the jungle, on the beach, or even in the water! If you are looking for an adventure, this is it.
West Bay Beach Tour
Roatán is the perfect place to relax and unwind. With its tranquil beaches, it's no wonder Roatán is a top destination for travelers. End your day floating carefree through the beaches. Let our guides handle your tour so you can relax like no other! Our staff will take you to West Bay beach, and our guide will make sure you have a day of total relaxation and stress-free.
Want to see what our tours look like? View our YouTube channel for a taste of Roatán.
An Unforgettable Trip to Remember
With so many different excursions and tours, we want you to be able to find the perfect one for you. Be sure to look into all of our tours so that you can enjoy your experience while in Roatán! We are rated 5-stars, and we want to make sure you have the best experience while on vacation! At Charlie's Roatan Tours, we take pride in our services and want you to feel like family while on your vacation.
Check us out today and book your tour with us! You will have an unforgettable experience.