We Offer the Best East and West Tours & Excursion in the Bay Islands of Roatan
"Live in the sunshine, swim the sea, drink the wild air."
Ralph Waldo Emerson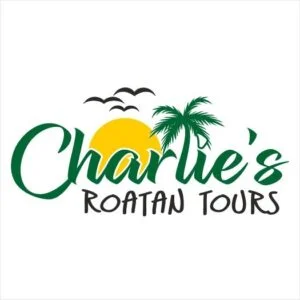 My name is Charlie Miller Bodden. I welcome you to the Bay Islands and to book a tour in Roatan, Honduras with me. 
We would be honored to provide unforgettable memories in each of the tours & activities on Roatan Island. We have a variety of tours & Excursions including Sloth's & Monkey Hangout, Horseback Riding Tours, Zip & Dip Tours, ATV Tours, Day Pass-Little French Key, Day Pass-Infinity Bay, Sol y Mar Resort-Day Pass, Mayan Jungle Canopy & Zip-line, Manawaki Animal Park, Mangrove tunnel East End, West Bay beach, and other island excursions. 
Roatán is an island in the Caribbean, about 65 kilometers off the Northern coast of Honduras. It is located between the islands of Útila and Guanaja and is the largest of the Bay Islands of Honduras. The island was formerly known as Ruatan and Rattan its 36 miles in longitude & 8 miles in latitude.
Charlie's Roatan Tours
Average rating:
77 reviews
Jul 13, 2022
We were extremely happy and impressed with our entire excursion(dune buggies, sloth, monkeys & bird visit and rum & chocolate tour)!! We had the best time on the dune buggies! We would highly recommend Charlie and his team, you won't be disappointed! Charlie was very friendly and answered every question we had and and made it a very personable experience before we even went on our cruise.Thanks for a great time and we'll definitely be future customers!
Apr 4, 2022
My family had a wonderful day in Roatan with Jorge as our guide! We visited sloths and monkeys and then headed for the beach. Jorge was attentive and showed us the entire island. We always felt safe. Definitely worth the trip and we will book again next time we're in Roatan!
Feb 28, 2022
I highly recommend touring Roatan with Charlie's Tours. Our Party of 8 had a Wonderful experience with Derick as our driver for the day. We were on a Royal Caribbean cruise the first week of February 2022. We visited the sloth and monkey preserve and Little French Key. Did a little shopping and some great photos from the mountaintop looking over the harbor. We had a great day and were back to the ship with time to spare.
Feb 28, 2022
I highly recommend this company. One on one experience not like the cruise ship excursions where you're in a big group. More time with the animals. My friend couldn't walk down the hill to hold the sloth so they brought the sloth to her. Guide was very friendly. It was a wonderful experience.
Feb 28, 2022
Best part of our cruise!!!! Definitely use Charlie's Roatan Tours in Roatan!!
We did the Daniel Johnson Sloth & Monkey Hangout along with a tour of the island (with stops at the Rum store and Chocolate factory/store).

I can't wait to go back to Roatan and do another tour through Charlie's Roatan Tours. I'm also happy that this experience gives me comfort in exploring local companies in other ports for tours. The cruise ships charge an outrageous amount of money for excursions, I'd much rather find a good, honest local company that is more reasonable (and then tip the service accordingly) and I definitely found this in Roatan with Charlie's Roatan Tours!

I was referred to Charlie's Roatan Tours in the Facebook group for a cruise I was scheduled to take in 2020 (which ultimately got cancelled due to covid). I read a lot of reviews and had Facebook conversations with people who had already used this company and gained comfort knowing that I'd be in good hands booking through this company.

I communicated with Charlie through Facebook (he became my FB friend) with any questions I had and he was very responsive. I received an email with instructions on where to meet my tour guide which were very easy to follow. We got right off the ship, headed to meet our tour guide and went directly to the Daniel Johnson Sloth & Monkey hangout. What an amazing place!! We got to hold a sloth and have monkeys jump all over us (we also got to have 2 types of birds land on our hands/head). We were there for probably about an hour and was the coolest experience ever!

Then we continued on with a tour of the island. It was very neat to see the various parts of the island. Our tour guide (George) stopped at multiple places for us to take some great pictures. We drove to the top of a really large hill for a great picture opportunity and also an opportunity to purchase some local crafts. The locals were great sales people, and they did have some pretty neat stuff. What I appreciated was if I declined to purchase, the people did not get overly pushy (like in some other ports I've experienced).

We also stopped at the Rum & Chocolate factories. These were more like stores (they do make the chocolate there and there is a window to see and there is an area where they explain how they make chocolate...for the Rum...not sure if they make the rum there or not....I was too busy taste testing - the Rum is delicious!)

Our tour guide George was so wonderful with us during our tour. He navigated the island safely while pointing out various points of interest and returning us to the port area with PLENTY of time before we had to board the ship. We were so pleased with him, we asked him if we had time to treat him to lunch at a place of his choice. We went to lunch (can't remember the place), and the food was delicious. Beware if you order the red snapper...you get the entire fish! I've had this happen to me in Florida as well, but I don't order it frequently enough to remember.

I can't say enough positive things about Charlie and his company. Book his company for a tour in Roatan. Reach out to people on your cruise through social media and try to get a larger group to go together!
Jul 29, 2021
I highly recommend Charlie and his company for any excursion on Roatan! Charlie has impeccable customer service! He was always available to answer questions and very informative and easy to work with! He was nice enough to make a customizable tour for myself and a couple others during our day in Roatan and was very flexible in doing so. Unfortunately the weather wasn't the greatest that particular day, but that did not stop us from doing most of the things we were interested in. I always felt completely safe and in good hands while we were on the island and in his care! I would, without reservation, recommend anyone to work with Charlie on any excursion that they are interested in there!
Feb 2, 2020
Best part of our 10 day cruise!
Easy email communication with Charlie Miller. He met us as described in his specific directions and introduced us to our driver Stanford. We were fortunate to have just the four of us in his minivan which allowed easy communication with Stanford about Roatan Island. We so enjoyed the monkey and sloth hangout. Saw much of the island including the highest point overlooking the water and our ship. The chocolate factory was not a must see for us. But the drive along the sand of the beach was a unique experience. Thank you, Charlie and Stanford for making our trip so special.
Jan 25, 2020
Had the best time with Charlie's in Roatan last week we highly recommend his company to anyone can't wait to come back to Roatan again.
Jan 25, 2020
Great service, excellent communication did not disappoint highly recommend Charlie's Roatan Tours to everyone me and my family enjoyed every minute of of tour with Charlie's he's awesome.
Jan 8, 2020
We had a Wonderful experience and it was real pleasure to work personally with Charlie . Derick, one of his drivers took 6 of us on for a great day tour.
I'm a Florida Travel Advisor and highly recommend this Company. I'm sending and my clients to reach out to Charlie's Roatan Tours & know they'll have a terrific experience.