We Offer the Best East and West Tours & Excursion in the Bay Islands of Roatan
"Live in the sunshine, swim the sea, drink the wild air."
Ralph Waldo Emerson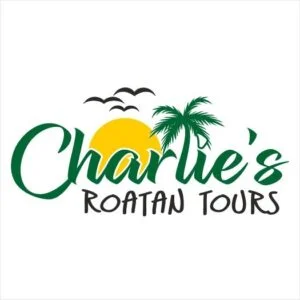 My name is Charlie Miller Bodden. I welcome you to the Bay Islands and to book a tour in Roatan, Honduras with me. 
We would be honored to provide unforgettable memories in each of the tours & activities on Roatan Island. We have a variety of tours & Excursions including Sloth's & Monkey Hangout, Horseback Riding Tours, Zip & Dip Tours, ATV Tours, Day Pass-Little French Key, Day Pass-Infinity Bay, Sol y Mar Resort-Day Pass, Mayan Jungle Canopy & Zip-line, Manawaki Animal Park, Mangrove tunnel East End, West Bay beach, and other island excursions. 
Roatán is an island in the Caribbean, about 65 kilometers off the Northern coast of Honduras. It is located between the islands of Útila and Guanaja and is the largest of the Bay Islands of Honduras. The island was formerly known as Ruatan and Rattan its 36 miles in longitude & 8 miles in latitude.
Charlie's Roatan Tours
Average rating:
83 reviews
May 10, 2023
We had an amazing day with our guide Dave who treated us like old friends did the atv ride, monkeys and sloth zoo and the beach. We also stopped at the chocolate factory and small markets. We were his only guests for the day and it was so personal it was like visiting family. We would highly recommend this company to anyone traveling to Roatan!!!
May 10, 2023
Hands downs on our top 3 favorite ports of call now! We had a personal tour guide and vehicle for our family. He took us around the island, to Daniel Johnson's sloth & monkey farm. We got to hold a sloth and let capuchin monkeys climb around us. Our tour guide, Juan Carlos was fantastic! He stopped at a variety of places for different views and photos. Even took us to a local supermarket to get milk for our baby. He was so funny and grew up on the island so very knowledgeable and willing to answer all our inquiring questions. We felt like he was family for the day. He took family photos for us too. He gave us some great recommendations for our next visit and we will for sure be repeat travelers with Charlie's Roatan Tours!!
May 10, 2023
We met our guide at the port, I can not remember his name and for that I am sorry, he was excellent!! He was very informative of his homeland, and you could tell how proud of his country he was. He should us all over the place stand and all the beauty. We went to jungletop zipline where we seen many animals and was able to interact with them all, it was amazing!! Then off to zipline at least 14 zip lines through the jungle with three excellent guides. We had lunch at a little restaurant on the property. It took awhile but the food was delicious!! From there we went to ride AtV's again a great guide! The ATV trails were so so, I probably wouldn't do it again. Then off to the chocolate and rum factory's which were cool. The best part was seeing the country side along the way. Our guide made sure we were back in time before our cruise left. Seen a lot and did a lot and had such an amazing time!!!
May 10, 2023
We were traveling on a Princess Cruise that stopped at Roatan Island. We were not sure what to do at this stop. A bit of internet research pointed us to the Infinity Bay resort and the day pass. Tried to make arrangements on our own but were unsuccessful. Our internet research pointed to Charlie's as an excellent resource. That proved to be an understatement.

Upon making the arrangements, we received a very prompt email followed by text message to verify our arrangements. This alleviated any concerns. Upon arrival in Roatan island, we followed the instructions to locate Charlie's team. We were greeted by Odessa, who was our hostess for the day. On the way to the resort, she educated us on the history of the island and its people. Upon arrival to Infinity Bay in the west end of the island we were greeted by its sheer beauty. As we made our way to the beach Odessa navigated every interaction for us. This included the need to locate chairs, and to ensure that we received the perks of the day pass. She stayed with us until we were situated. Drinks and lunch were on point. The beach, water and snorkeling were some of the best we have ever experienced. Odessa remained available for any needs that we had. After a wonderful 5-hour experience, we headed back to the port. On the way we stopped for pictures at the Roatan sign. What a day! Roatan island is great. Charlie's is fabulous. And Odessa is fantastic! Can't wait to return.
May 10, 2023
I will admit that I am often a tad lazy about writing reviews. However, However, I could not wait to write a review about the funabout the fantastic time my family and I had today! There were 4 of us with a 20 month old in tow. Victor was our tour guide/driver.We had planned to do the monkeys and sloths and Daniels and swim with the pigs afterward. We LOVED Daniels! Very friendly and informative staff who cared a great deal for the animals in their care! (This isn't one of those places you will leave feeling sad about the condition of the animals!!) Once we were finished, the baby was past naptime, hungry and cranky, so we decided to cut our tour short and not swim with the pigs. Victor asked us if we would like to see the iguanas instead, and we agreed
Victor was very kind, friendly, and flexible and didn't push us to do more. He brought us safely back to the ship and helped us out with a friendly goodbye.

Oh!! I almost forgot to mention!! Victor realized that we had overpaid way too much for our tour and was quick to let us know and not accept the overage! That kind of honesty says a lot about a person's character, so thank you Victor and thank you Charlie for having these kind of employees!! We will be back again one day!!
May 10, 2023
I highly recommend Charlie Miller's Roatan Tours!! They were excellent. Our group of 15 had the best time. We did the Monkey/Sloth and Beach day. Derek was our tour guide and he was awesome! We had enough time at each place and a good amount of time at the beach too. They were on time and made sure we got back to our ship in plenty of time. We loved it!
Jul 13, 2022
We were extremely happy and impressed with our entire excursion(dune buggies, sloth, monkeys & bird visit and rum & chocolate tour)!! We had the best time on the dune buggies! We would highly recommend Charlie and his team, you won't be disappointed! Charlie was very friendly and answered every question we had and and made it a very personable experience before we even went on our cruise.Thanks for a great time and we'll definitely be future customers!
Apr 4, 2022
My family had a wonderful day in Roatan with Jorge as our guide! We visited sloths and monkeys and then headed for the beach. Jorge was attentive and showed us the entire island. We always felt safe. Definitely worth the trip and we will book again next time we're in Roatan!
Feb 28, 2022
I highly recommend touring Roatan with Charlie's Tours. Our Party of 8 had a Wonderful experience with Derick as our driver for the day. We were on a Royal Caribbean cruise the first week of February 2022. We visited the sloth and monkey preserve and Little French Key. Did a little shopping and some great photos from the mountaintop looking over the harbor. We had a great day and were back to the ship with time to spare.
Feb 28, 2022
I highly recommend this company. One on one experience not like the cruise ship excursions where you're in a big group. More time with the animals. My friend couldn't walk down the hill to hold the sloth so they brought the sloth to her. Guide was very friendly. It was a wonderful experience.