Snorkeling Tour
Looking to make the most of your vacation in Roatan? Located off the Caribbean coast of Honduras, this stunningly beautiful island is known for its magnificent beaches, lush jungles, and friendly locals. If you're fortunate enough to land here, then you might want to take full advantage of all its wonderful offerings. The gem of Roatan is its sparkling crystal water. While you're sunbathing on the beach, and dipping your toes in the warm water, you're missing out on the best part: the views below the surface. 
Roatan is a snorkeling paradise! Swim through the crystal-clear waters to see vibrant coral reefs and the abundant marine life. Whether it's your first time or your hundredth, this is one snorkeling location you certainly will not forget.
Charlie's Roatan Tours is hailed as a trusted, fun, and safe tour group that will show you all over West Bay Beach. You will be taken away from the crowded cruise ship sites, and explore the island's less populated area. You'll be greeted with a sense of delight, adventure, and heavenly sights. Book a snorkeling tour adventure you won't want to miss!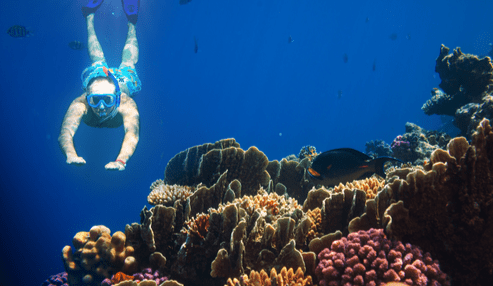 Why Choose Our Snorkeling Tour?
Safety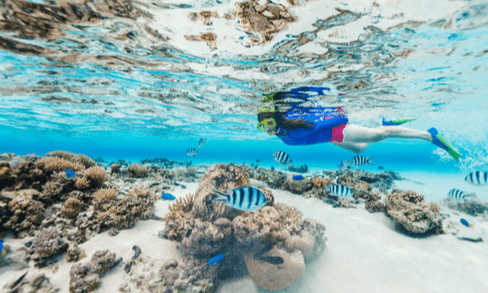 Choosing a guided snorkeling tour is in your best interest as it will be safer than going alone. While you're with a Charlie's Roatan Tour guide, your safety and comfort are our priority. Our guides are CPR and First Aid certified. You will be equipped with need-to-know safety techniques so you can be sure that your time out on the water is worry-free and fun! And if it's your first time snorkeling, you do not need to worry with us. We will make sure that you feel confident before you dip in the sea. Snorkeling gear and life jackets are also provided — so no need to bring your own and take up room in your luggage. We have it all covered. All you need to do is enjoy the views! 
Professional Guidance 
Any of our private guided customizable tours are created with your interest in mind. Our professional guides and experts know the area inside and out. We will take you to the best snorkeling spots – West Bay Beach. It's away from the crowds. You'll be able to feel like a local in a secluded area. Charlie's Roatan Tours has expert knowledge of the area and history. Our snorkeling tour will take you to the right places so you can see the most beautiful and abundant life forms under the water.
Group Snorkeling Tours
Our private group snorkeling tours are approximately about 5+ hours long. We ask for a minimum of 2 people in a group, starting at $65 per person. Charlie's Roatan Tours can accommodate larger groups. For parties of 7 or more, it's $60 per person. While on vacation, people spend their savings for overpriced adventures. Charlie's Roatan Tours has your best interest in mind. We want you to see the best parts of Roatan for an affordable price!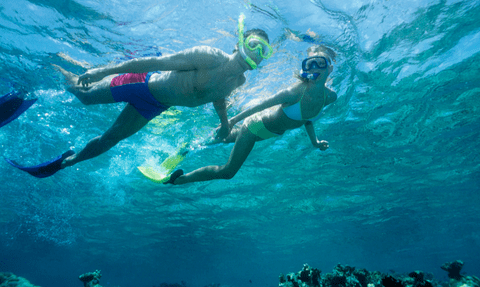 Why Choose Charlie's Roatan Tours
A snorkeling tour in Roatan is an unforgettable experience for anyone. Discover the beauty of this island with an ecotour and snorkeling tour guided by our experienced staff! Your round-trip transportation is included, so there is nothing to worry about while you're with us. The beaches you will visit have WiFI access, beach chairs, and showers. Additionally, if you so wish, you can add on to your tour with other expeditions. You may choose from a variety of exciting activities such as visiting a chocolate factory & rum cake factory! Or you can browse our other offerings such as zip-lining. Make the most of your time on the island with a Charlie's Roatan Snorkeling Tour. We promise a family-friendly and life changing experience that you will never forget!