ATV Tours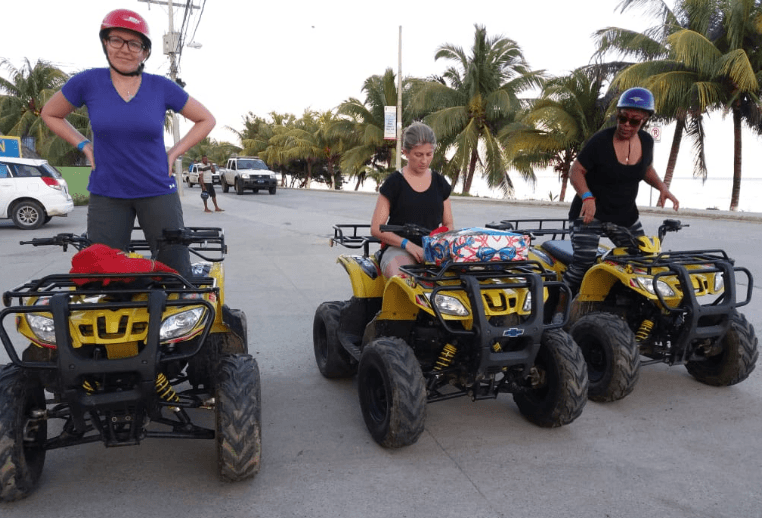 Come explore Roatan Island on our ATV tour, the exotic island is full of fun and adventure! Join us on a tour of the island where you can zip around on all-terrain vehicles, have sloth and monkey encounters, zip-line and much more. This is the perfect place to let your inner adventurer out!
The first stop on our tour is the ATV rentals. Here you can choose from a variety of all-terrain vehicles to take for a spin around the island. Our friendly staff will get you set up with the perfect vehicle for your group and answer any questions you may have. Once you're all geared up, it's time to hit the trails! Get geared up for a scenic ride around the island!
There are plenty of trails to explore on Roatan Island, from easy beginner trails to more challenging advanced ones. Take your time and enjoy the scenery as you zip around the island. Keep your eyes peeled for wildlife—you might see some monkeys or parrots along the way! When you're ready for a break, we've got just the spot.
Our picnic area is the perfect place to take a break and enjoy a packed lunch. Or, if you're feeling adventurous, you can set up camp for the night and sleep under the stars. There are plenty of activities to keep you busy on Roatan Island, so come explore today!
Come and explore Roatan on an extreme ATV tour! You'll get to see the best views of the island as you ride through, stop for pictures, and try some delicious food. Then, head to Punta Gorda on the East end where you can experience a different culture with the Garifuna people. Learn about their dance, food, language and way of life.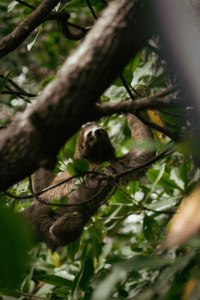 What You Need to Know
Duration: 2-3 hrs approx.

Minimum: 2 persons

Guided tour

Add more activities: Monkey's & Sloths Hangout $15pp , Zip-Line $45pp

Payment Method: Cash & PayPal

Price: $80pp

For Groups of 7 and more $75pp
So what are you waiting for? Come explore Roatan today!
Roatan Island is the perfect place to explore and have some fun! With so many things to do, there's something for everyone. So come on over and join us on an all-terrain vehicle tour of the island today! 
And what better way to explore a new island than by taking an ATV tour? ATV island tours are a great way to see the sights and experience the culture of a new place. Here are four reasons why you should take an ATV island tour this year:
Get Off the Beaten Path: One of the best things about ATV island tours is that they take you places you wouldn't normally be able to access by foot or car. That means you'll get to see parts of the island that most tourists never get to experience.
Experience the Island Like a Local: When you take an ATV tour, you'll have a local guide who knows all the best places to go and what to see. That means you'll get an authentic experience of the island and its culture.
Make New Friends: ATV tours are a great way to meet new people from all over the world who share your love of adventure. You might even make some lifelong friends!
Create lasting memories: An all-terrain vehicle tour is an adventure that you'll never forget. With so many beautiful places to see, you're sure to create memories that will last a lifetime. 
Don't miss out on this year's adventure! Book an ATV island tour today and start planning your dream vacation.